Here is a list of some of my favorite websites that help you save money!
LOCAL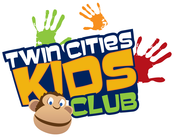 Twin Cities Kids Club = www.twincitieskidsclub.com
A local discount program for families! Join and save at dozens of local businesses with your membership card, every time you visit! I'm a co-owner and it's been so much fun – learn more on our website.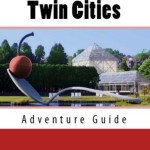 Twin Cities Adventure Guide = http://www.tcadventureguide.com/
Twin Cities Adventure Guide is a comprehensive directory of all the fun things you can do in and around the Twin Cities and the ways to save, written by a local mom! Read my review here!

The Cheap Chick = www.thecheapchick.com
The Cheap Chick is featured locally on the Fox 9 Buzz on Tuesday and Thursday mornings. She's fun, savvy and has a lot of helpful frugal-minded information to share!
Pocket Your Dollars = www.pocketyourdollars.com
I've been following Carrie Rocha's blog-turned-successful-website for a couple of years now. This site is a must for anyone wanting to save money, especially those living in the Twin Cities area. There are many resources on her site, including coupon lists (how to combine coupons with sale prices for maximum savings), local & national deals and freebies, and articles about saving money. I recommend following her on Facebook!
Thrifty Minnesota = www.thriftyminnesota.com
Local deals and happenings in the area!
PhenoMNal Twin Cities = www.phenomnaltwincities.com
"Your budget-oriented guide to getting the most out of living in Minneapolis & St. Paul."
Family Fun Twin Cities = www.familyfuntwincities.com
A great resource for family-friendly activities in the Twin Cities, created by 3 moms with a combined total of 11 kids!
Metro Super Saver = www.metrosupersaver.com
A local site for finding and printing coupons for local Twin Cities businesses! Search by zipcode, or by category or keyword. Complements the coupons you may receive from them in the mail.
GENERAL

Easy Finance = www.easyfinance.com/blog
Every week they have a new "infographic" here, which is a helpful, easy-to-read digest of information about a particular consumer-related topic. Interesting articles as well including "How to have a debt-free holiday" and "Getting by on one-income for couples who want a stay-at-home parent."
COUPON SITES
Coupon Mom = www.couponmom.com
Great resource for easily looking up ways to pair coupons with deals and sales in your area. Create a free account to receive regular emails with links to updated lists.
Coupons = www.coupons.com
Print free coupons!
Target coupons = www.target.com/coupons
Print free coupons for use in Target stores. You can pair them with manufacturer's coupons (like from the newspaper or coupons.com) for more savings!
DEAL SITES
So worth it. Sign up and get daily deals in your email inbox.
Groupon = www.groupon.com
I've gotten several great groupon deals, including an introductory flight lesson for my husband for half price!
Living Social = www.livingsocial.com
Crowdcut = www.crowdcut.com
Steals from Star Tribune = http://steals.startribune.com
Do you know of a great money-saving website not listed here? Please share with me! I know there are many, and I'll continue adding them.