I grew up in Duluth, MN and have lived in the Twin Cities area since 2004. My husband and I both work and do our best to provide for our family and save for the future. We're like many families – we want to be money-wise but also have fun!
The Twin Cities are so rich in art, music, culture & entertainment, there are so many choices when it comes to retail, and there is no shortage of ways to have fun on your own or with friends and family. But with so many people losing their jobs and homes here (and elsewhere) in recent years, and with prices constantly creeping up, we all have had to find ways to live on less.
So in 2008 I thought, hey, how about creating a site where I can share ideas for how to save money while still enjoying all the metro area has to offer?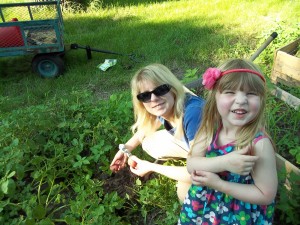 I love blogging about frugal living, fun (and free or cheap!) things to do with the kids in the Twin Cities area, deals I find, thrift store shopping, and of course, mommyhood!
I also enjoy hosting giveaways and writing reviews of products and places other money-wise families would like to learn about!
In addition to owning this blog, I'm a professional musician and composer.
I also co-founded the Twin Cities Kids Club and built and grew the business from January 2015 – August 2017.
I invite comments, ideas and feedback so please feel free to contact me!
For PR information and my Disclosure Policy, please visit my PR and Disclosure Policy page.
To send me a private email message, email me at twincitiesfrugalmom@gmail.com, or fill out the fields below. Thanks!