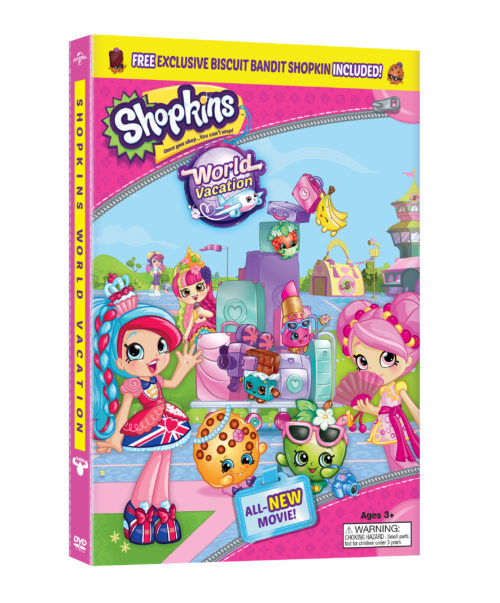 A NEW Shopkins movie is coming out now on digital and DVD! It's called Shopkins: World Vacation and you are invited to be part of a fun celebration!
Shopkins: World Vacation is available in the U.S. on digital now and on DVD and on On Demand October 17, 2017. The DVD comes with a free exclusive Biscuit Bandit toy and the DVD and digital versions come packed with special bonus features including exciting new sing-a-long songs and a never-before-seen webisode.
Synopsis:
The long-awaited sequel sees Kooky Cookie win the trip of a lifetime to London, but it's not long before plans start going awry… soon Kooky Cookie and her pals are hopping from Paris to New York to Tokyo. But with the mischievous Biscuit Bandits on the loose, can the Shopkins and Shoppies save the day?
The film features a high-flying new soundtrack including the catchy toetapper 'Anywhere In The World'. Make sure you've got your boarding pass! [Read more…]