Summertime is a time when many families travel either on a plane across the country, or in their minivan for a road trip. The kids are off from school and it's sunny and warm outside – so cabin fever sets in and everyone wants to get out and explore!
But what if you can't take much time off from work, or don't have the budget for a big family vacation?
I'm a HUGE fan of staycations. Staycations can be at home, or nearby at a hotel in your city or state (better titled a "nearcation" – but staycation is probably more familiar).
Last year, my family enjoyed the best staycation at the Radisson Blu Mall of America. We had such an amazing time with a group of other bloggers, and my kids have asked me so many times since, "When are we going back?"
So when the Radisson Blu Mall of America invited my family back for a 2-night staycation this summer, we could not have been more excited! What a perfect solution for our cabin fever!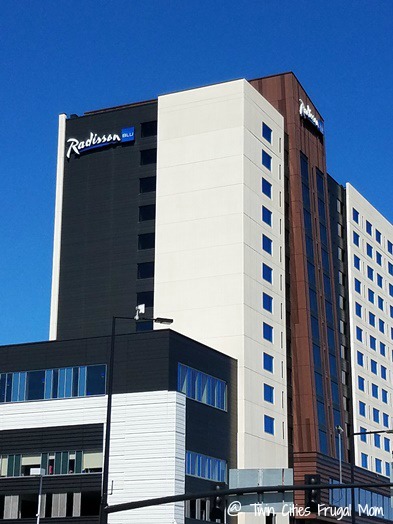 So this month, we packed our stuff like we would for any other vacation, hopped in our van, and drove less than 30 minutes away to our destination. 🙂
Our Summer Staycation Experience at Radisson Blu Mall of America
The Radisson Blu experience begins with parking and check-in. Guests have option of self-parking in the ramp for $15 per day, or choosing valet service which is $25 per day. (You can also park in either the East or West side ramps of the mall which is free – they just have to get your information to security.)
Either way you can unload and load your vehicle at the entrance with help from the concierge.  [Read more…]