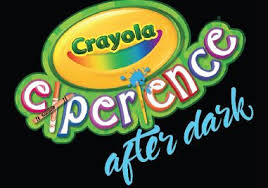 If you haven't yet been to the Crayola Experience at the Mall of America with your kids, I highly recommend you take them! After visiting several times with my kids, we know there's a lot of fun stuff to do and create, plus you can get $13.99 tickets via my site every day (vs. $19.99 regular price).
But there's way more to the Crayola Experience than you may know about.
Did you know they offer an event every month just for adults? It's called Crayola After Dark, and it takes place on the last Thursday of the month from 7:00 – 9:30pm.
I went with a friend in March. The art project was to paint sunflowers on a rustic wooden board that you can hang up. I am NOT an artist at all, so I'm always skeptical that I can create anything better than a stick figure. But I wanted to try it out – and have a fun girls' night out!
When the Crayola Experience closed to the general public at 7:00pm, we and about 25-30 other adults came in little by little for the event. As we were welcomed, we were told we had some time to explore the Crayola Experience on our own before we got started.
It was weird but actually very cool to have the place to ourselves – no kids – and to just be playful and have fun. We created our own Drip Art to take home, using crayons that we melted. We also checked out the Art Alive area where we colored a space-themed object (their themes change regularly) and then chased our creations on a big screen.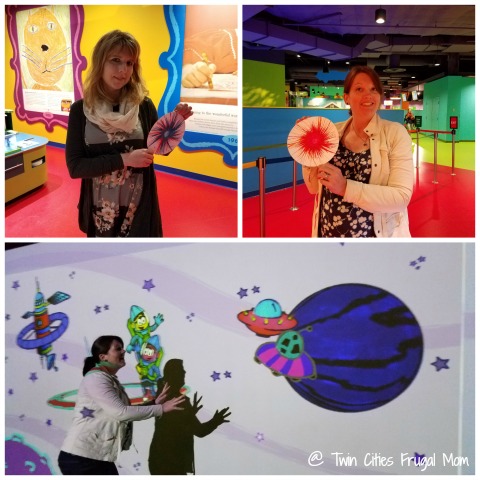 After exploring the different activities for a while, we were invited to the area near the Puzzle It and Meltdown activities. Everything was set up for us – and we chose seats that had paint and supplies ready for us.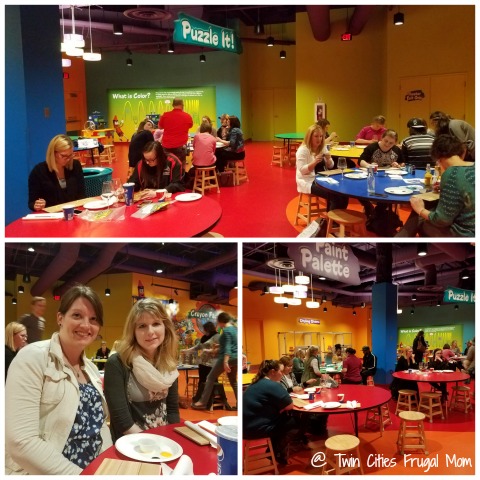 There were also beverages and hors d'oeuvres for us to enjoy. Beverages included a variety of beers and wines, and there were some hot snacks to try. They also offered water and sodas. [Read more…]